Latest. Updates, News
& Thoughts
Four Start Ups Join the Haatch Family in Multi-Million Pound Investment Round
April 07 - 2021 - News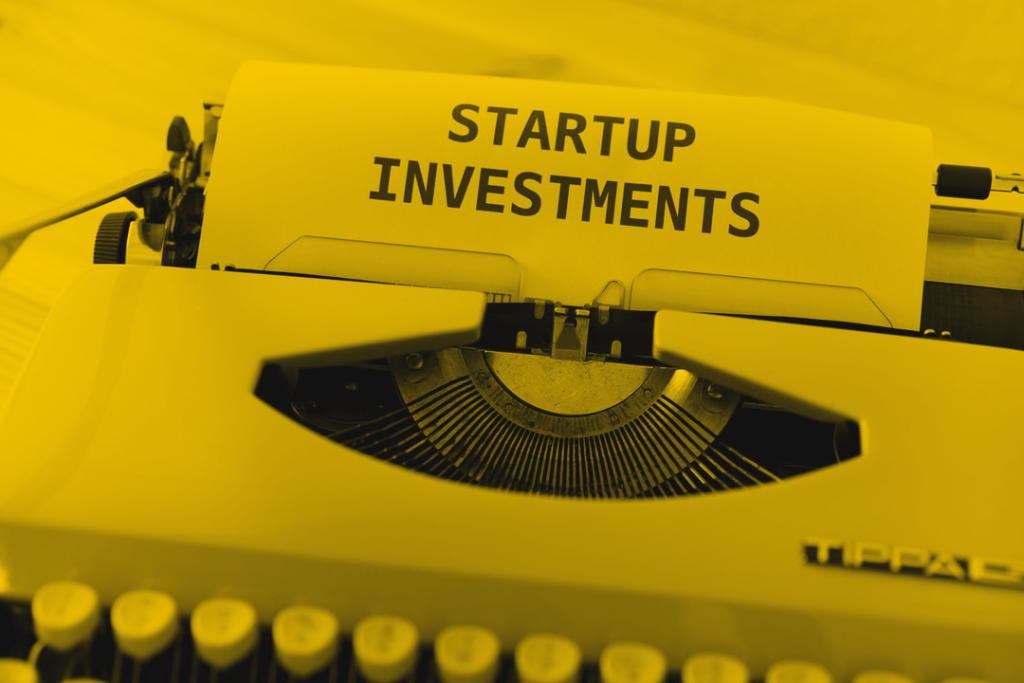 Four 'game changing' startups have this week joined the fast-growing Haatch Ventures portfolio, capping off a record-breaking year for the investment business.
In what is Haatch's biggest EIS Fund to date the team has injected a significant seven figure sum into the exclusive group of early-stage ventures, selecting them from more than 430 applications for investment.
There has never been such interest in the firm's EIS Fund according to Haatch Co-Founder and Partner Scott Weavers-Wright.
"The last three months have been incredibly busy for everyone within the business, he explained. "An unprecedented level of interest for funding has meant we have had to work 24/7 to select the very best for our investors. And we're pleased to be able to finally announce the result of that work," he added.
And the four new investments perfectly reflect the Haatch Ventures approach to backing disruptive digital businesses in a diverse range of growth markets. Joining the 18 existing portfolio businesses are:
1. Keaze – Marketplace for affordable housing
Since the 1990s, the percentage of under-35s who become homeowners has reduced from 65% to 27%. In response, the Government has funded affordable housing and made a commitment to invest £12.2 billion from 2021 – 2026. However, due to poor consumer understanding of affordable housing, combined with onerous regulations, matching buyers with sellers is challenging, leading to long sales cycles and reduced transaction volumes.
Keaze has developed a solution to improve efficiency in a market that spends £700 million per annum on marketing, having built a marketplace that matches eligible buyers with suitable properties. More than 200 housing associations and private property developers, as well as 80,000 eligible home seekers, are on its marketplace and it's run by a management team, which is experienced in both raising capital and successfully exiting businesses.
2. Auddy – Podcasting platform and content business
Auddy was founded by some of the most experienced media and tech executives in the industry: formerly of Netflix, Virgin Radio, Universal Studios, and Warner Music Group. In their view, "If you think of audio as you might think of a film, we are still in the black-and-white era of podcasting."
Whilst podcasts have increased in popularity in the last decade the team believes production values have lagged behind – creating an opportunity. The business seeks out, commissions, markets and globally distributes high-quality and differentiated podcasts whilst developing a game-changing player for the media.
3. Peptalk – Employee wellbeing platform
Peptalk has created a motivational platform to enhance employee performance. Features include on-demand educational materials and a portal for sharing the latest positive updates and articles. The platform also provides managers with tools to help manage and spot trends in employee wellbeing.
The company has seen an increase in demand throughout 2020, as Covid-19 has put a spotlight on the need for companies to enhance employee wellbeing and they now work with a number of global blue-chip clients doubling revenue to over €1 million in 2020.
4. CareLineLive – Care-at-home platform
Allowing the elderly to stay and be cared for in their own home is of critical importance right now as pressures on care services and the NHS grow and families want to ensure relatives are able to enjoy their own homes CareLineLive has been developed to facilitate this trend and it does this by allowing carers more time to care, and empower care agencies to become more efficient.
CareLineLive has developed an all-in-one platform specifically designed for the home care sector – covering real-time rostering, call/visit monitoring, medicine admin records, care plans, invoicing, payroll and HR.
And it's working: the number of care agency users on the platform has increased from 16 in February 2019 to 120 in September 2020, and the number of carers has increased 501% to 3,528.
"Each of these businesses is fantastic additions to the Haatch family," Mr Weavers Wright went on. "We can't wait to get stuck in and help them scale and create the job opportunities we know the UK needs right now."
---
Want to invest alongside Haatch's Partners in early-stage tech? Our next fund is open and closing in the early summer. To find out more as an individual investor click here. If you are an advisor please follow this link.