Latest. Updates, News
& Thoughts
Haatch announces new SEIS partnership with Crowdcube
October 26 - 2023 - Press Release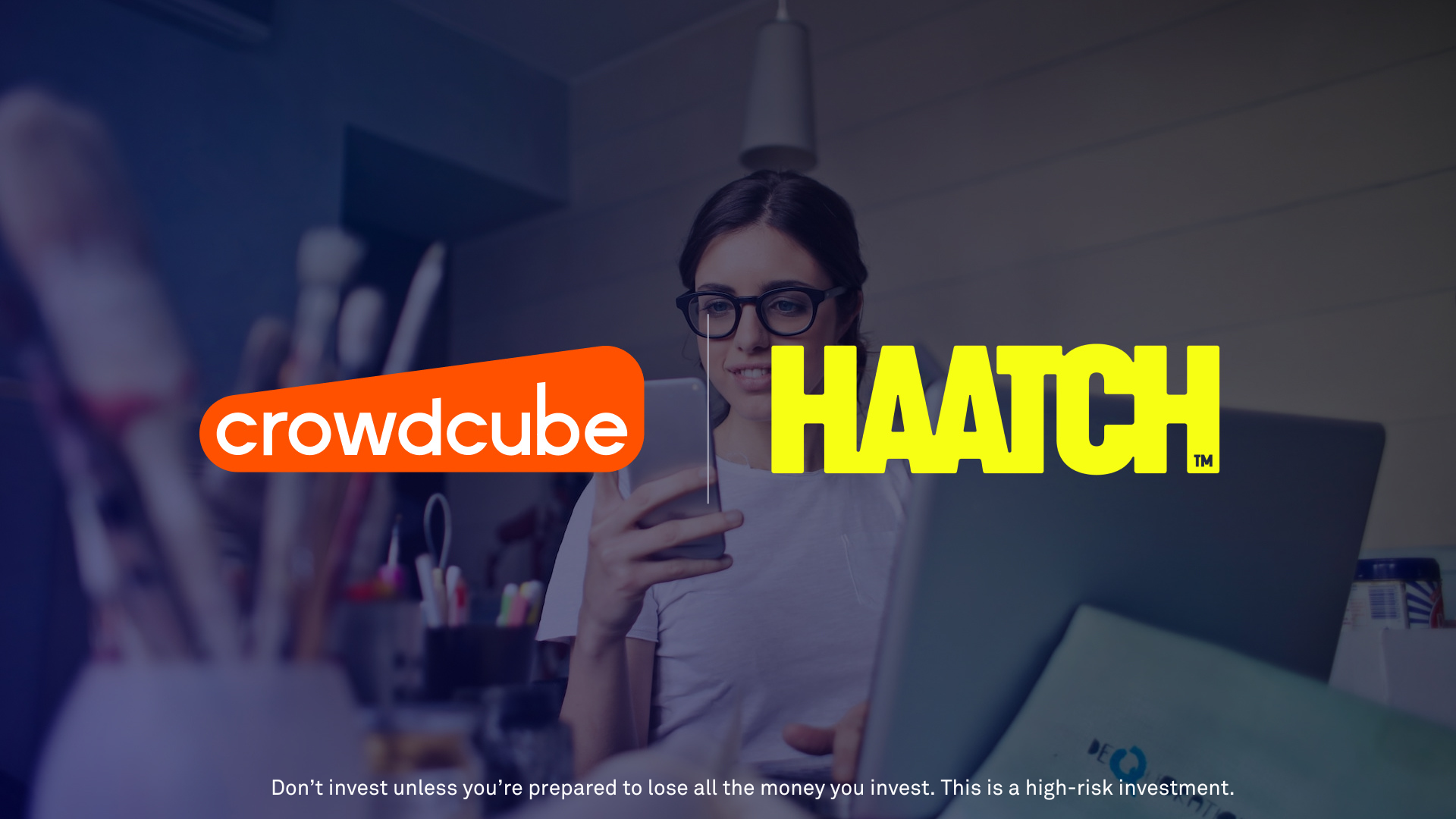 Crowdcube, the world's largest equity crowdfunding platform, and Haatch, the award-winning B2B SaaS pre-seed and seed investor, launch a partnership that lowers the barriers to entry facing retail investors wishing to invest in SEIS funds. It achieves this by reducing the minimum investment requirement to £2,000, which is five times more accessible than the typical £10,000 minimum.
The SEIS scheme, government-backed and designed to promote investment in early-stage companies, offers a generous 50% income tax relief on investments up to £200,000, contingent on individual circumstances and may be subject to change in future. Investing in a SEIS fund not only provides diversification but also offers investors the opportunity to support disruptive, early-stage businesses right at the outset of their journey. In 2021-2022, 2,270 companies raised £205m under the SEIS scheme, marking the highest level of funding since its inception. This represents a 16% increase from the previous year when 2,105 companies raised £176m.
The Haatch SEIS funds offer access to a diverse portfolio of B2B SaaS companies (including the likes of Native Teams, Odin, Ningi, Primis and DL Academy) solving deep pains and/or creating large impact for organisations, with a minimum entry point of £2,000. Haatch backs approximately 10-15 new pre-seed B2B SaaS startups per SEIS fund, offering diverse exposure to high-potential businesses.
Jonathan Keeling, Chief Growth Officer at Crowdcube, comments:
"We are really excited to team up with Haatch, extending our community of over 1.5 million investors into cutting-edge industries like AI and deep tech. SEIS funds open the door to diversifying into a basket of disruptive, early-stage businesses at the very beginning of their journey. It's a fantastic compliment to our direct deal offerings, and we are delighted to have Haatch as our first partner."
Fred Soneya, Co-founder & Partner at Haatch says:
"We are thrilled to be partnering with Crowdcube and to have their support in launching the first SEIS fund available to Crowdcube investors. Our partnership opens up SEIS funds to a new audience and enables investors, who have the appropriate risk appetite, to access a diverse portfolio, while benefiting from our knowledge, experience and due diligence to find the very best quality early-stage companies.
Crowdcube has been a fantastic advocate for greater access to private companies for retail investors and we are excited to be part of this next chapter in that journey."
To learn more, access early access here!