Latest. Updates, News
& Thoughts
Haatch Announces £300,000 investment into Local Tech Start Up
December 03 - 2020 - Portfolio News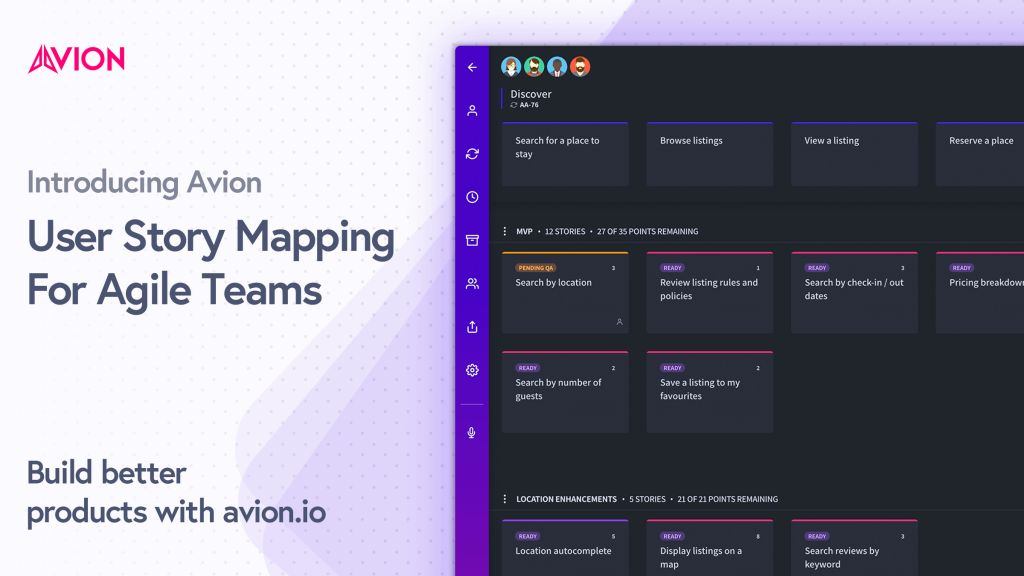 Haatch Ventures today announced a £300,000 investment into local business Avion.
The investment values the two-year-old digital business at £1.8m and allows Avion to expand their engineering team to cope with demand.
The business was created two years ago by Tim Ramage and James Sear who both worked previously as senior software engineers at local Digital Agency MMT based in Uppingham, which itself has been a huge local success story after being acquired by BeHeard in 2016.
Avion is a digital platform which enables large corporations' product teams to plan and build software in a more agile and effective way.
The enterprise solution is already used by a number of household names including Panasonic, EY, PWC and Mercedes-Benz.
Scott Weavers-Wright partner at Haatch Ventures commented; "This is our third investment in Stamford and Peterborough.
1) Elevaate – 2014 HQ Peterborough – (acquired by Quotient Inc in 2018) – 50+ uk jobs.
2) Eleanor – 2019 HQ Stamford – 10+ UK jobs
3) Avion.io – November 2020. HQ in Peterborough – expanding team from 2 engineers to 10+.
"We are proud to support the Stamford and Peterborough digital community and we continue to see phenomenal growth in digital technology business post Covid within the region/UK and beyond."
Avion was already achieving 100% month-on-month growth prior to the pandemic and is set to continue exponentially. Haatch Ventures will take a board seat to help guide the business through the next stages of growth and recruitment.
Tim and James, co-founders of Avion commented; "We are absolutely delighted and thrilled to be part of the Haatch family of portfolio companies and look forward to engaging with the partners to leverage every piece of advice and help we can grab.
"We approached Haatch after a recommendation and it's exciting to find a set of individuals who have previously sold their technology businesses for $200m+ and understand how to scale fast growing digital solutions, while remaining in the detail."
---
For more information on Avion visit https://www.avion.io/ or for more information on both raising from Haatch and investing alongside Haatch Ventures click here.