Latest. Updates, News
& Thoughts
Haatch Ventures joins the fight against food waste with investment in UnderstockMe
September 22 - 2021 - Portfolio News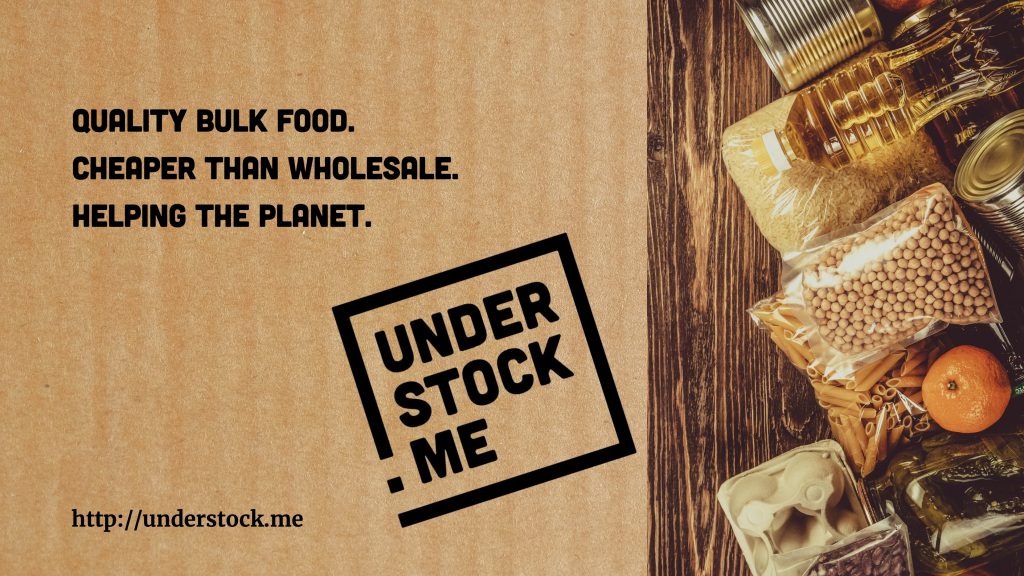 Haatch Ventures has led an investment round in UnderstockMe, a new B2B surplus food marketplace.
UnderstockMe connects large suppliers and producers of quality food to buyers such as restaurants, meal delivery services and small retail. Commercial buyers can snap up impressive bargains for premium-quality wholesale lots, sometimes up to 90% off the wholesale list prices. The team hopes to shine a light on the enormous world of surplus food in the supply chain, previously an almost exclusive domain of hustlers and offline surplus brokers.
In the UK alone, 22% of food produced for human consumption is wasted. This represents a value of £19bn and over 25mn tons of GHG emissions. Nearly a fifth of this waste happens in manufacturing and wholesale. UnderstockMe is the first UK startup to zero in on the supply chain surplus.
Goldie Leoppky, Head of Growth, is currently finishing an MBA research project for UnderstockMe. She adds: "All of the findings in my research pointed towards a need for a platform like ours. There is significant progress on the B2C side of the market with the likes of OLIO and Too Good to Go, however there is a huge and largely unexplored opportunity for a platform like ours to help supply chain businesses and food service businesses to save money on great food. Shockingly, we've heard stories from some of our suppliers that they struggled to find channels to donate food and had to resort to throwing it away. We are keen to solve this need with a safe and easy-to-use platform".
The marketplace was launched in October last year in London, at the height of the COVID-19 pandemic. It has grown fast, now listing hundreds of products on the platform and generating increasing revenues. The most recent striking example was a sale of over 4 tons of overstocked tuna. A large London supplier wasn't able to find a buyer for the large foodservice packs, so they used UnderstockMe to connect to a catering company servicing several schools. In the end, the product was saved from landfill and the buyer got an incredible bargain, saving thousands of pounds.
The raised funds will be put towards platform development and growth. The team is placing a heavy bet on technology development and partnerships. Herman Satkauskas, CEO says "We are at the very beginning. Anyone can build and launch a marketplace, but with the scale and scope of the global problem at hand that's just not enough, and this is where advanced technology such as Machine Learning/AI come into play. We equally understand the importance of strong industry partnerships: you can build the fanciest tech, but you're dead in the water if major players keep the data to themselves. Hence, we need a collaborative approach".
The founding team of four is not new to technology and foodservice. Herman Satkauskas was part of the founding team at Houst (previously Airsorted) that grew to become one of the largest Airbnb management companies in the world. Goldie Leoppky is a veteran of restaurant SaaS world (ezCater/MonkeySoft) and charity food redistribution (The Real Junk Food Project). Alex Polupanov, Head of Ops combines eCommerce (Booking.com) and foodservice experience, previously having managed 4 restaurants himself. Equally impressive is CTO, Peter Marosan's background, who founded Blueshift Memory, a Cambridge memory chip company, widely featured in the press for a breakthrough chip design that used AI to speed up operations up to 1,000 times.
Fred Soneya, Co-founder and Partner at Haatch remarked: "UnderstockMe has spotted a gap in the market which has allowed them to gain momentum in disrupting the food sector. The founding team is very impressive with a lot of experience scaling businesses. We are excited to be on the growth journey with them and to be backing them at this early stage."
If you would like to check out how UnderstockMe can help your company, visit http://understock.me