Latest. Updates, News
& Thoughts
Haatch Scoops Top 2020 Fund Award
December 17 - 2020 - Haatch Ventures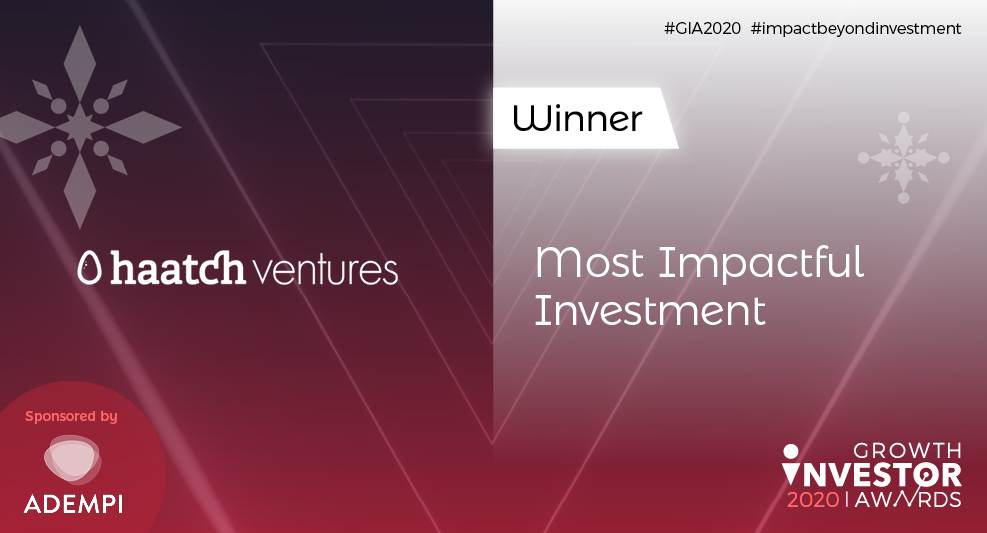 Haatch Ventures' EIS Fund announced itself on the national investment industry stage last night scooping one of its top awards.
The two-year-old fund picked up the gong at the prestigious Growth Investor Awards event for Most Impactful Investment, a category focused on finding the best investment of the year.
Haatch Partner Simon Penson explained: "2020 has been tough for everyone professionally and personally and so it's amazing to end the year on a high. The hard work behind the scenes here is beginning to reap its rewards for our investors and the companies we back – this award proves that."
Judges at the event were impressed by the work the fund had done with Irish grocery delivery platform Buymie, helping the team there scale the business exponentially to help ensure they could keep up with demand throughout the pandemic.
It is just reward for all the hard work according to Haatch co-founder and Partner Scott Weavers Wright: "The whole team has worked really hard this year to ensure our portfolio could create jobs during the pandemic and I'm super proud of the fact that between them they now support more than 500 people. 2021 is going to be a very exciting year now with the platform for growth now trulyt in place."

The business was also named 'One to Watch' in the Rising Star category at the virtually held event.