Latest. Updates, News
& Thoughts
Haatch Named a 'Top 20 UK Fund' after Closing a Further £1m in Tech Investments
October 06 - 2020 - Haatch Ventures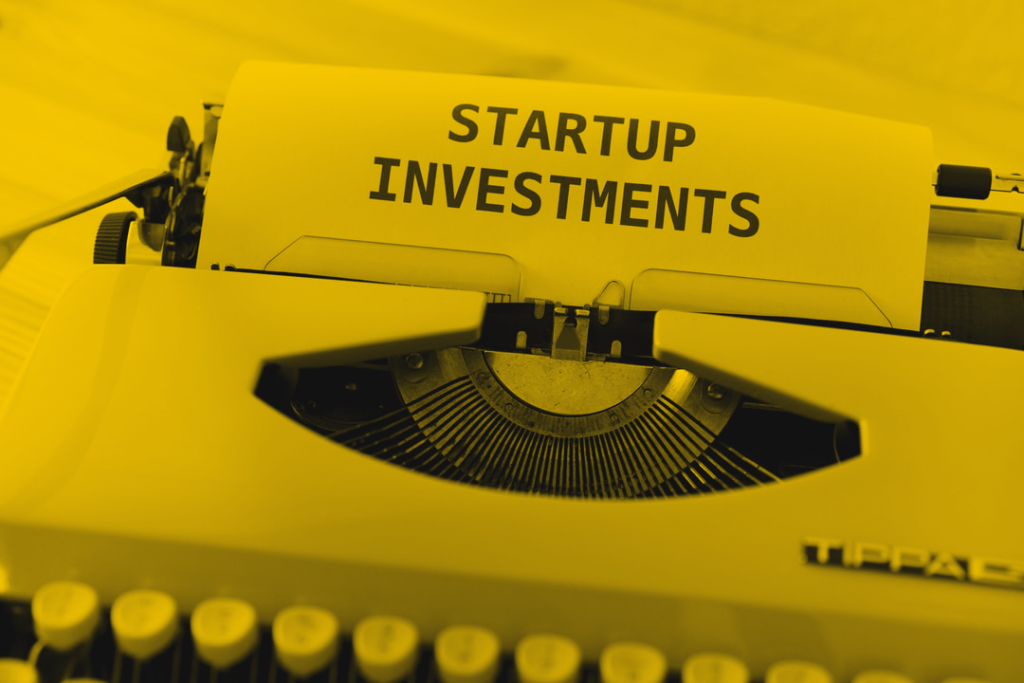 Haatch is this week celebrating being named as one of the top start-up funds in the country, just days after closing four more investments totalling more than £1m in exciting early stage UK tech.
Distinguished financial publisher Growth Business has named the Haatch Ventures fund amongst the top 20 in the country as part of its annual round up of the movers and shakers in the industry. The decision to include the EIS fund was based on the 'significant traction' gained over the last 18 months, which included one early exit.
Speaking about the inclusion in the prestigious list Haatch co-founder Scott Weavers Wright said: "It's not been an easy period for any business, but we have doubled down on our core belief that digital will transform our world, much faster than most could comprehend.
"Clearly with Covid that has played out and we continue to put our money where our mouth is – backing 8 businesses since the pandemic began and we're very excited about what we are seeing in the variety of start-ups now coming to us for help. The future of UK tech is very bright indeed."
Four more companies backed
It comes as the popular fund, which backs early stage digital disruptors, announces four further investments in UK tech, details of which can be found below:
Aerocloud
Aerocloud is a business designed to take the inefficiencies out of airport operations. Its proprietary software allows those running them to manage everything from airplane parking and arrivals and departures boards more effectively. The efficiencies in time and cost come at an important moment for the industry too, given the challenges faced by aviation during the pandemic.
Speaking about the £500,000 investment Haatch Partner Mark Bennett, who will be taking a Board seat to help guide the business, said: "The Aerocloud team impressed us with their absolute focus and clarity in solving a hidden problem in aviation. They are also incredibly passionate about helping the industry find ways to save money during the pandemic and their software does exactly that, cutting out costs that often totals hundreds of thousands of pounds per year. We're very excited about helping them achieve their vision."
CEO and co-founder George Richardson added: "We're already working closely with the Haatch team across marketing, hiring and growth strategy. I couldn't have picked a better choice of investor."
Bodyswaps
Joining the business as part of Haatch Ventures' fourth fund is ground-breaking virtual reality start up Bodyswaps.
Co-founders Julien Denoel and Christophe Mallet are two of the world's most respected VR experts and have been developing a 'game changing' personal development training platform over the last 18 months.
Users are transported, via VR headsets, into a virtual world where they can sit through a plethora of professional scenarios where they are asked to react and manage difficult scenarios. The tech allows the 'student' to not only seeing their own reactions measured in a ground-breaking way, but they are also given the unique ability to see themselves back afterwards, as if through the eyes of the person they are managing.
"This opens up a whole new world of training opportunity," explains Julien. "Being able to look back at yourself, watching not only what you said and how you said it, but also noting body language too gives a whole new dimension to the training experience."
Chris Mallet, CEO, added: "We're living a pivotal moment for the L&D industry and with Haatch's support, we have the opportunity to build the future of what it means to learn, to give everyone a chance to unlock their full potential and make the workplace more humane."
Haatch invested an initial £150,000 in the business as part of a round that included hardware manufacturer HTC, amongst others.
Reflow
And to prove that Haatch Ventures isn't just focused on cutting-edge tech, but actually about solving real world problems with it, Re-Flow, a popular and fast growing software business, has also joined the portfolio with a mission to reinvent field operations.
As another cost saving and efficiency tool and with plans to expand laterally into other markets outside its current construction industry base its fit with Haatch was obvious for all to see and a £200,000 investment will see them expand into further markets.
Haatch Ventures Partner Simon Penson explained: "Re-flow is a really smart business, providing much needed software to connect those out in the field with their HQ to facilitate more effective and efficient working and paperwork tracking. So far, the team have built incredible foundations and have come to us to look for support to take things to the next level. We can't wait to get stuck in."
Deazy
And if a sign were indeed ever needed that the fund is making wise investment decisions itcan be found in the number of follow up deals it is doing. All VCs want to see their portfolio growing on and looking to reach their next funding milestone and that is certainly the case with Deazy, the go-to platform for verified development team outsourcing.
Having been part of Haatch's very first fund as a fledgling business the platform business has grown significantly over the last few months as more and more companies switch on to the benefits of on/off remote and outsourced development.
The latest £750,000 round is expected to close fully by the end of October and will enable the business to accelerate sales and iteration of its self-serve platform.
Co-founder and CEO Andy Peddar explained: "Whilst our revenues have grown exponentially over the past 6 months, we have very ambitious plans to build a world beating platform from which anyone can easily hire their own development resource. The support that the Haatch team has given us to date has been instrumental in that journey and so we are ecstatic that they have chosen to follow on and double down on the team here."
Haatch co-founder Fred Soneya added: "Andy is building a truly world class team and product and we remain fully committed in the business. Following on was an easy decision for us and we're proud to hold a significant portion of the company."
---
For more info on how you can invest alongside the Haatch team in businesses like these get in touch now, or find out more here.