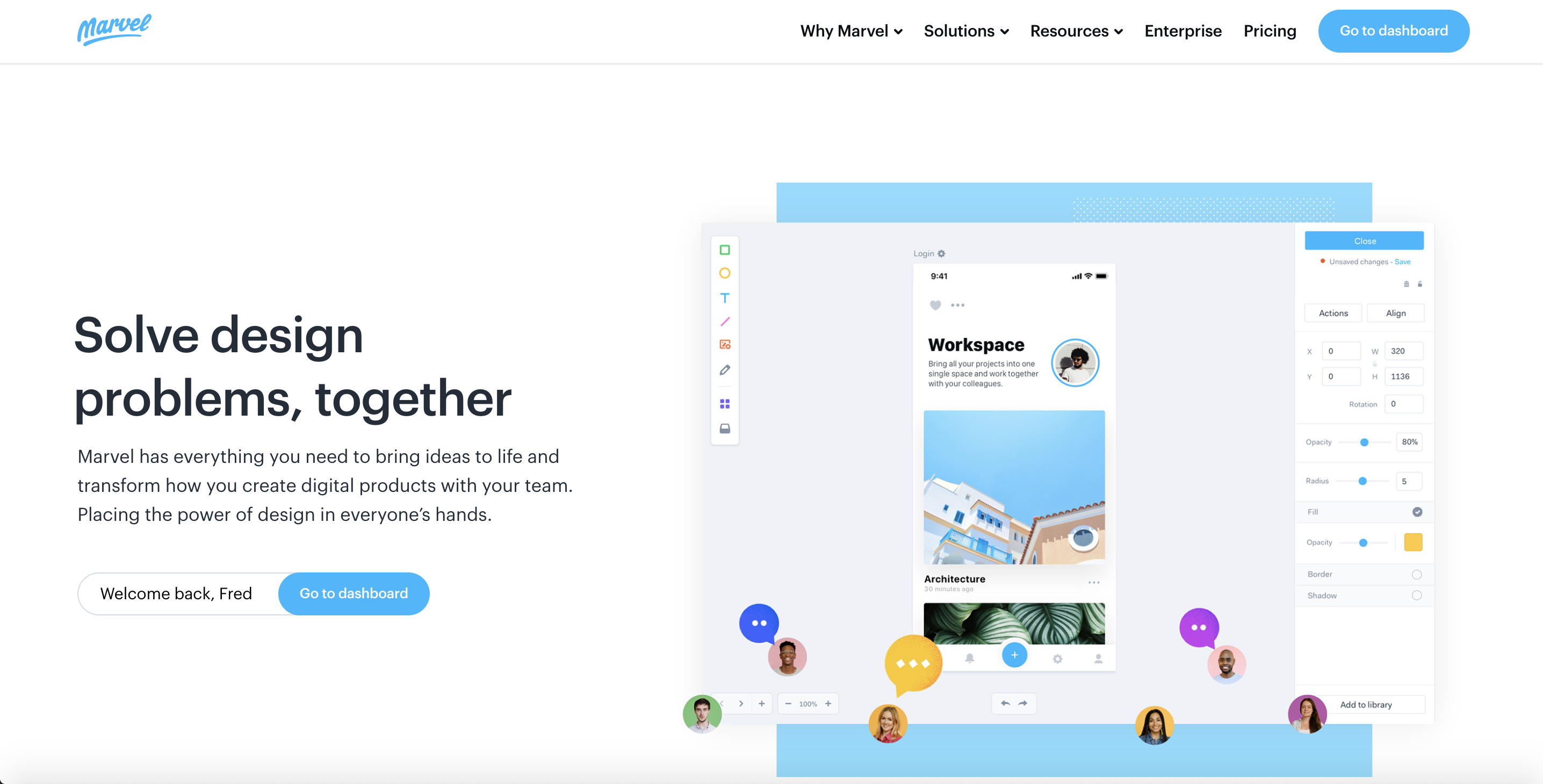 Marvel has everything companies need to bring ideas to life and transform how they create digital products with their team. Placing the power of design in everyone's hands.
Wireframe, design and prototype fast with Marvels intuitive design and prototyping tools. Instantly generate design specs and connect integrations that power up your workflow. From low to high-fidelity, Marvel supports users every step of the way.
Marvel customers range from Fortune 100 companies, to startups and schools – all using their online design platform to ideate fast, collaborate and optimise prototypes before development.