Latest. Updates, News
& Thoughts
Life After A Major Business Exit > A Personal Story of Why (and How) Founders Should Prepare Now
June 02 - 2021 - Insights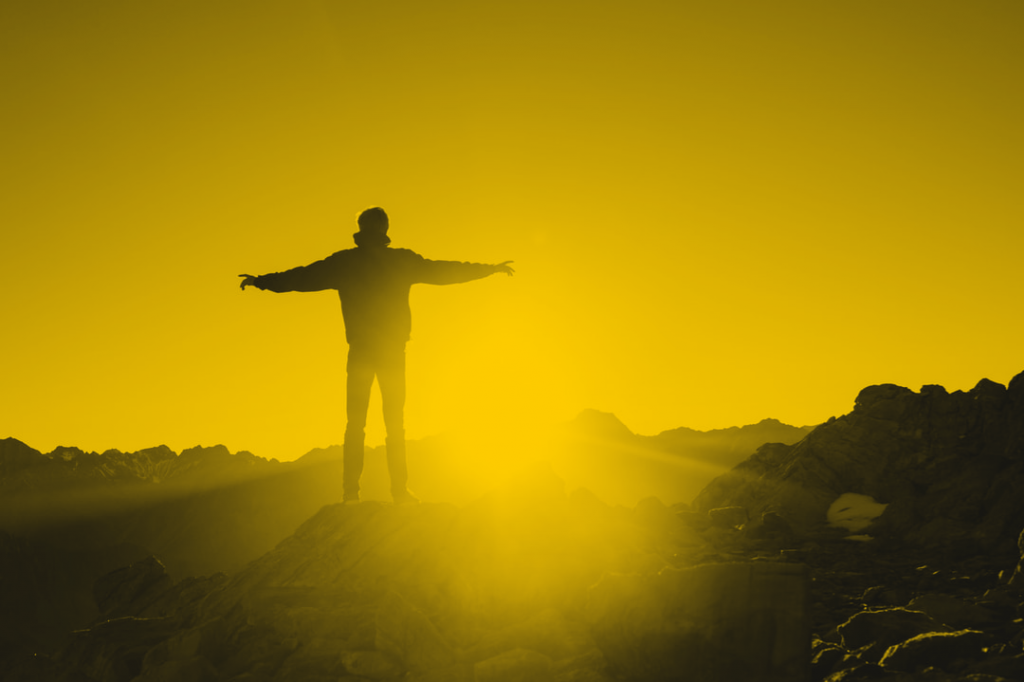 Incredibly it has now been almost two years since I closed the doors on my first 'proper exit', leaving behind the incredible team at Zazzle/Stickeyes Group in a move that closed the door on a 10 year journey scaling a business to multiple offices and 200+ people.
The experience was, as I said at the time, truly life changing and taught me an unimaginable amount about myself and the process of building real value in a business to a point at which it no longer needed its founder.
But the post-sale experience was also one that I struggled with for some time as so much effort and focus had been put on the 'deal' that I had very little understanding of what I should think, or feel, afterwards. And what I should do next.
The after-the-exit experience is a subject area that is so rarely talked about. In part because it can be very difficult to vocalise adjustment struggles after someone has dumped a truckload of cash in your bank account. But the struggle is real and the reality quite different to the perception. And that includes your own as well as others'.
It also goes against what you are taught to think and live for as an entrepreneur. Build to an exit they tell you and it will forever rain with cash and, but the reality is often very different; an experience filled with questions and silence as you face the 'what is it you REALLY want to do with your life now you have financial freedom?' It's a challenge you've not prepared for – and you should.
And it is for that reason that this post feels like it exists within rarefied air.

The experience post sale is as important as the one after it and as a Partner team of four exited founders at Haatch we strive to support our portfolio companies in this way too; opening their eyes up to the realities of sale – and what happens next. share the story of what happens next.
Leaving is hard. Transitioning is harder still.
The process of leaving is a story in its own right. Deep down you know it's the right thing many months before the event actually unfolds but if you build a truly valuable business then as distant as the reality may seem to you right now someone WILL eventually buy your baby. It is the cycle of life for most brilliant businesses. And so just as you prep like crazy to get there you must extend that thought process into the life-after-exit phase too because it is too late once you get into the sale process, so busy will your life become with due diligence and planning.
And then the day comes when you walk out of the business for good.
Having been used to a life of 70-hour weeks, 100mph days and plate spinning you suddenly wake up with an empty email inbox and silence. It's a major change and one that asks many questions of you, forcing you to confront questions around what truly motivates you.
Sure, to many this will all sound very much like a first world problem, but for those living it the enforced soul searching is something you need to prepare for ahead of time.
The rules have changed
As a newly minted and exited founder you'll generally find that two things are true:
The rules that (probably) applied to your life before 'the businesses no longer apply in that you no longer have to worry again about earning money 'now' and can instead take a completely different view on many opportunities and decisions about how you spend your time and energy.
Lots of people will have lots of questions. As a 'successful person' you'll find that others just starting that process of building something will look to you for help and advice. This also creates a new focus challenge for you!
Both of these facts are a wonder in those early days post exit. The distraction of being able to consider opportunity through a different lense is challenging to adjust to if you've been used to 'paying the bills', but it is also invigorating and with the luxury of time you can give back a little by sharing at least some of that experience with others to aid their own journey.
But it's also juxtaposed. Whilst you will be energised, and validated, helping others on the inside you'll be figuring out what this all means for the rest of your life. For me the answer to that question took a full 12 months to get to. Sure, I felt like I'd cracked it in three, but the reality is to get to the absolute truth takes much, much longer.
Other interests are important
I was lucky too. Unlike some I had other interests already bubbling to soften the blow having used my increasingly available time in the latter stages of my exit and earn out to start building out other opportunities. Haatch Ventures was, of course, the mainstay of that.
At the time those projects had been borne out of my own insatiable curiosity for learning new things and building stuff, but it ended up serving a much greater purpose – transitional focus.
Rather than having nothing to refocus time around I instead had two key things to refocus those energies on and in retrospect spinning them up was one of the best decisions I ever made.
Haatch Ventures
Property projects
At the time it felt like it was a lot of work but post-exit these two things became life savers and in Haatch Ventures particularly I had the very best accelerated learning platform going. They say that 'VC' is the best MBA you could possibly do and having spent the last three years in the weeds I cannot disagree. The exposure to brilliant minds, ideas and their scaling challenges validates your existing experience and thinking better than any other journey I know.
Add to that the variation of being on site managing a series of increasingly large builds and I found myself learning new skills and lessons every day.
Be OK doing nothing. Be patient
The one thing I didn't give myself though is time to just sit and think. It's a classic entrepreneur mistake, I guess. Fill your time so you don't have to answer that fundamental question: 'what do you REALLY want'.
And this is why the process takes time. Within six months the build projects had stopped for me and that meant I had time to sit back and figure out what motivated me. And to learn three key lessons:
Patience – you can be severely lacking this as a first-time founder hell bent on 'making it'. Certainly, I was. Perhaps it was a slight bit of immaturity but in truth a lot of it came from a singularity of focus to build something of significance and prove to myself, and others' that I was capable.

The problem with the approach is that you do make mistakes, run down blind alleys and execute before strategizing. Learning how to do the opposite, with the benefit of time freedoms is the greatest skill I have learnt in the last 12 months and it was only possible when I let myself sit down and consider rather than act. I implore you do the same when your day comes.
Be led by your deeper motivations – It's OK jumping into things. I did and it helped me get to the absolute truth on this very question, but just be sure to give yourself real breathing space to find the answer to 'what will get you out of bed in the morning after the bills are paid and the usual pressures of life have disappeared.

For me that means doing 'meaningful work with meaningful people to build true value.' That means finding the right people to work with, who you can learn from and collectively create a 1+1 = 3 scenario.
Create focus – As an exited founder you will be presented with a series of opportunities, some of which are brough to you by others, whilst many more will come from your own head as you get to grips with your new-found entrepreneurial confidence. It is important however to dismiss almost all of them. At least initially.

Take advice from those that have been there before you and to a man or woman they will tell you that you are much better second time around focusing 'all-in' on a small number of really important things, rather than a large number of interesting things. With the primordial need for food and shelter now taken care of it imperative that what you do actually matters on a deeper level.

That may mean it's a big bet, or one that sees you working with interesting people you can learn from again. But it has to really matter. This way you create focus and maintain that will to in. Better be a master of one rather than a master of none has been my motto.
Winning is different this time
And the most important lesson of all? Winning means something very different the second, third, or tenth time around. The requirement for financial freedom is no longer a key driver and that creates a sense of bigger picture thinking and an opportunity to do things to build bigger and better. You can work with smarter people and share the upside; you understand how the world of mergers and acquisitions work and you therefore have the confidence and knowledge to grow both organically and via acquisition…the list of opportunities goes on.
It's taken almost two years but I'm excited again about that freedom and the opportunities ahead. More of what that means for me personally, and Haatch very soon…