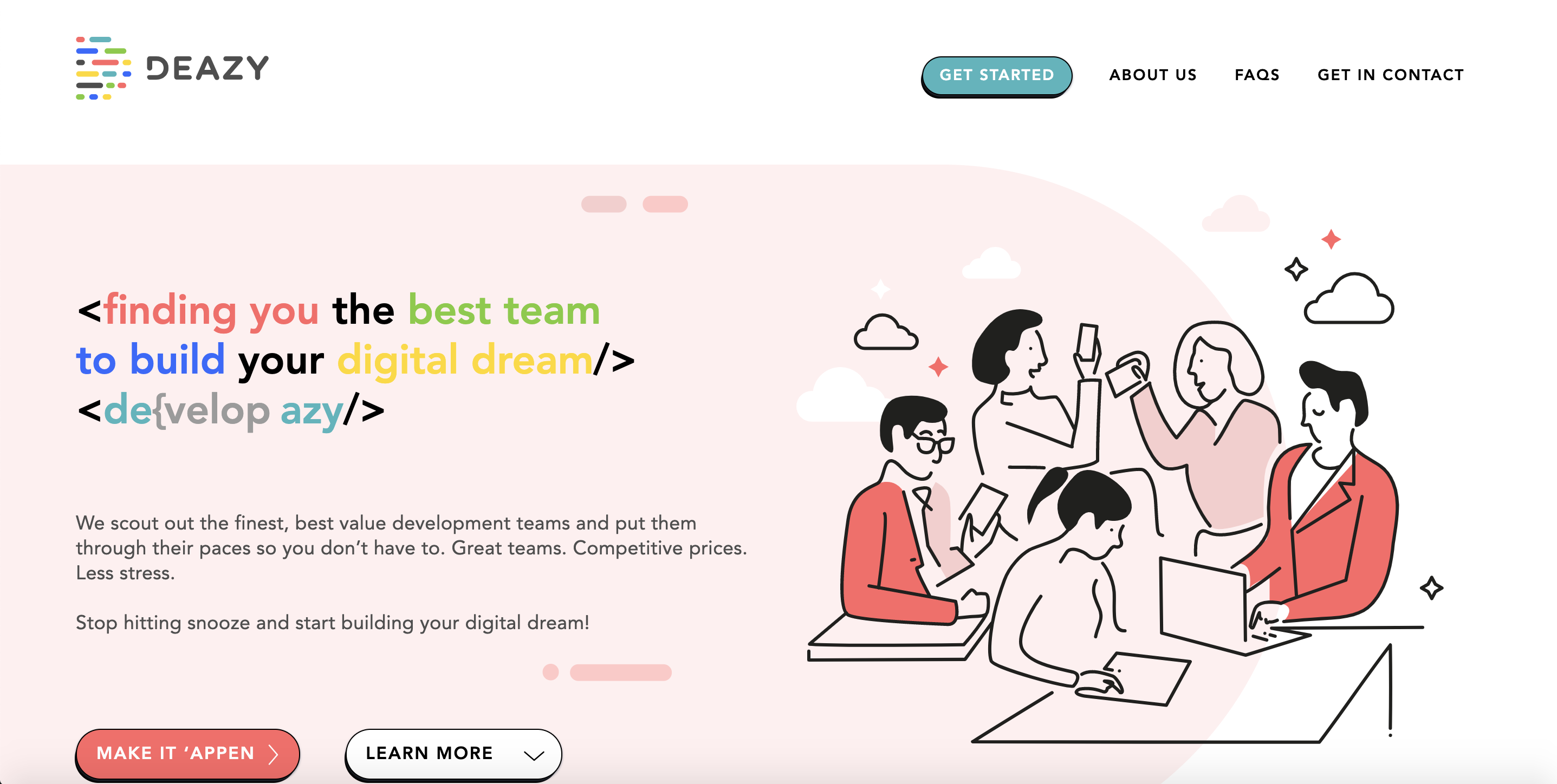 Deazy scout out the finest, best value development teams and put them through their paces enabling anyone to use the Deazy platform to build their digital project.
The platform works by submitting a brief which is then reviewed and compared against their roster of trusted development teams to identify the best matches.
The most suitable teams are shortlisted, they provide an estimate, and all the customer has to do is choose their favourite.